10G Technology – The Next Level of High-Speed Fiber Broadband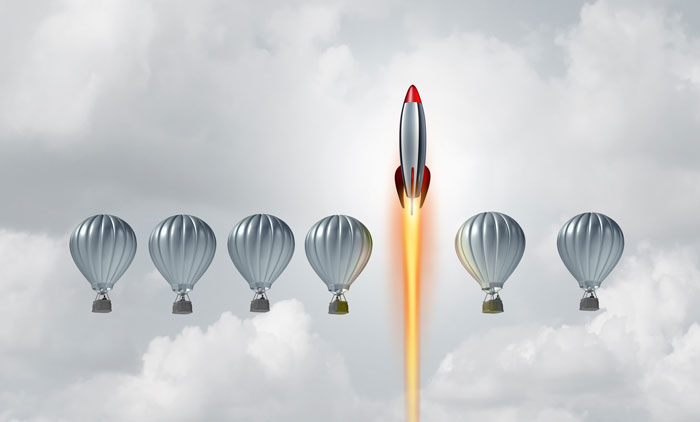 The only constant in technology is change. High-speed broadband is no exception, and the changes lead to faster and faster speeds for consumers. But these high speeds also mean higher requirements from broadband networks. One of the latest evolutions in broadband technology is 10G over fiber. As we discuss in our fiber technology overview, 10G Fiber-to-the-Home (FTTH) technology allows broadband providers to get even more bandwidth out of their fiber networks.
The move to 10G technology from GPON is a natural evolution, just as the move to 802.11AX (Wi-Fi 6e) is a natural evolution from 802.11AC (Wi-Fi 5). In fact, these changes are meant to synchronize with each other. Imagine an internet where you get 10G speeds at home, but your PC or phone can only reach 10 MBPS? It's like driving your new Ferrari over speed bumps! As internet access speeds increase, so must the speeds of Wi-Fi and wired connections. 10G technology allows users to take advantage of the higher speeds by being able to go faster, as well as allowing multiple devices to connect at the same time and utilize the speeds.
The COVID-19 outbreak has shown everyone the value of being connected, and the need to have high-speed access at home. With the changes in how we live and work today, high-speed access needs to be accessible and affordable, and the investments in infrastructure made by cable and telco providers are helping to make this a reality.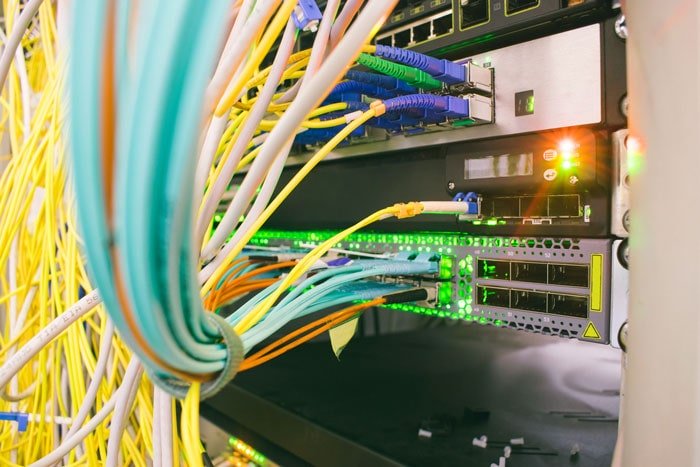 The technologies being used in support of 10G fiber to the home technology connections include XGS-PON, as available today in such devices as the Zyxel PX7511-B0 AX6000 WiFi 6 XGS-PON VoIP Gateway ONT, which combines 10G backend speeds with a 10GB Ethernet port, Wi-Fi 6 using the AX6000 chipset to deliver 6G Wi-Fi optimized for multiple users. This all-in-one device also offers voice services and a USB 3.0 port and is part of a 10G technology family of CPE devices. Hitron is also offering a 10G ONT device, the NOVA 2004, with the flexibility of EPON (Ethernet PON), XGS-PON, and XG-PON in a single device. The NOVA-2004 also has a 10G Ethernet port, and voice options and can be provisioned using the DOCSIS™ technology common to cable operators. Calix is another vendor with a whole suite of 10G devices, similarly supporting all of the 10G technologies, voice services, and 10G ethernet ports.
As more and more vendors offer these devices, these speeds will become more accessible to users. However, the huge increase from 1G ethernet and Wi-Fi devices to 10G present several challenges both within the broadband network and from a device-testing standpoint. Higher speeds require a more robust network, and management of these bandwidth needs can be challenging. Aging infrastructure must be upgraded and updated to support the new speeds. In addition, consumer technology must make the shift to innovative technology, or we are back to the Ferrari analogy. Vendors like Hitron, Calix, and Zyxel, to name a few, are supporting multiple 10G technology standards to make it easier for providers to utilize their devices.
From a testing standpoint, providers must always be able to certify devices before mass purchasing these devices for distribution to operators' end-user bases. Operators then must be able to recertify CPE devices as they pass from customer to customer. This requires a change in the hardware architecture used for certification and the "clean and screen" of devices. Promptlink Communications is at the forefront of supporting Wi-Fi 6 and 10G technologies for broadband operators. Promptlink has designed and built higher capacity test platforms used as 10g ethernet testers, 10G fiber testers and help in managing the increased traffic found in today's rapidly accelerating broadband speeds. For more information about utilizing Promptlink's Fiber-to-the-Home technology, contact us by filling out our form.