Find Quality High Volume Wireless Router Performance Testing Solutions
High Volume Wireless Router Performance Testing
Promptlink's Wireless Router Test Platform (WRTP) is a complete and automatic functional router testing solution designed for the highest volume testing requirements. WRTP is the ultimate tool for accurate, high-demand testing of wireless routers. With added support for TR069 through Promptlink's own ACS, WRTP is the solution that gives you the ultimate power and productivity to keep your business moving forward.
Parallel Perfection
With parallel testing of up to 20 wireless routers at one time, WRTP provides flexible, high-volume testing of virtually any wireless router.
Since the Company's inception, Promptlink's high-volume, performance testing solutions have diagnosed thousands of wireless router devices every month. R&R studies with leading OEM vendors has proven that WRTP is as reliable as it is speedy.
Features
Efficient and speedy testing, thereby controlling operational costs

Minimum technical training required for testing personnel, lowering labor costs

Complete suite of tests without sacrificing throughput
Functions
Activating the device via ACS (if needed)

Performing factory reset, clearing all customer information

Verifying device connectivity before testing

Reading various information from the device like vendor, model, firmware version, serial number and MAC address

Upgrading firmware as needed, supporting multiple step upgrades

Performing bandwidth test under various conditions

Evaluating Wi-Fi connectivity at various conditions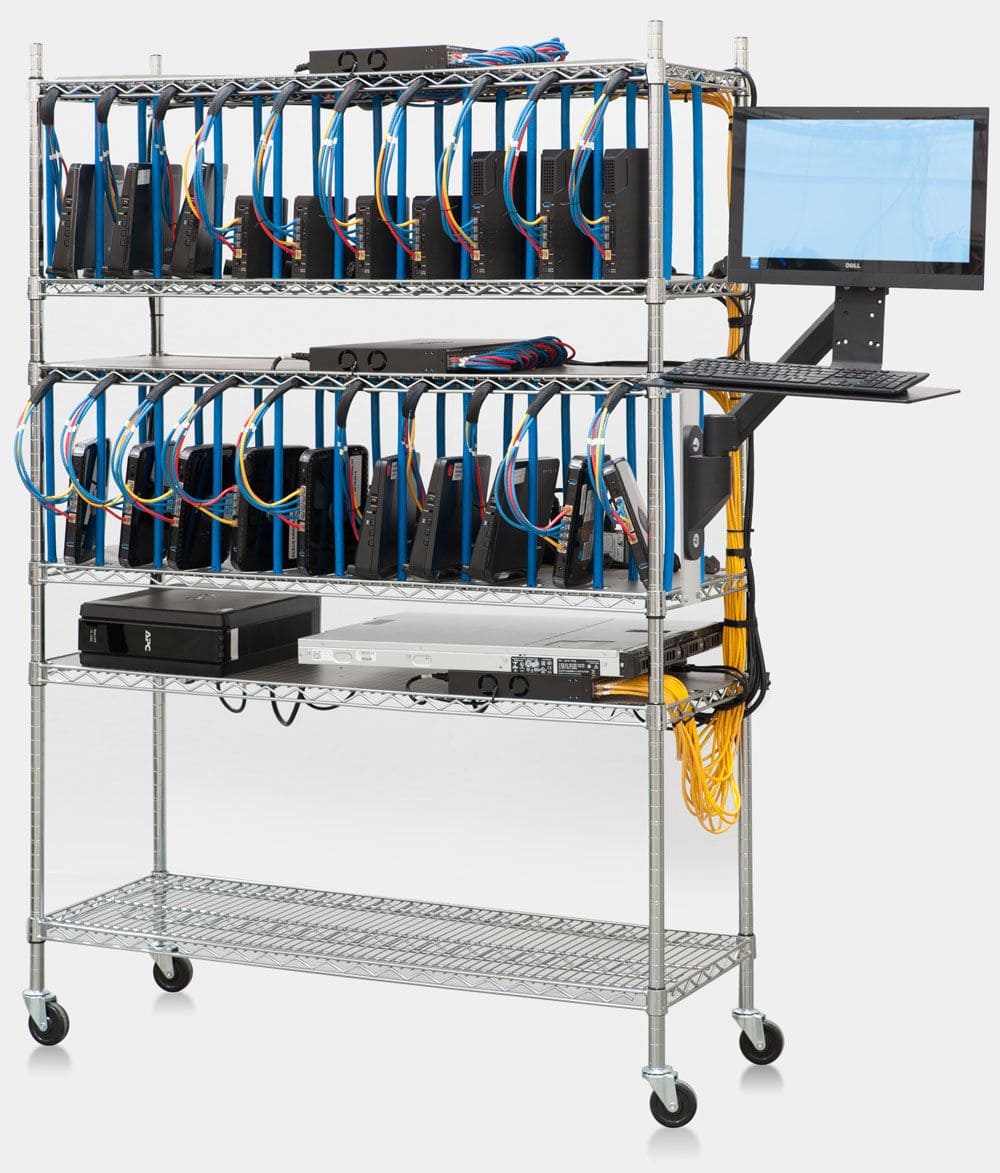 LAN and WAN ports
Checks LAN/WAN ports (up to 5) for active connection and ping
Bandwidth/Packet Loss tests (up to Gigabit speeds)

Wi-Fi
Dual-Band - 2.4 GHz and 5 GHz
Set and Check SSID
Set and Check Security Mode and Key
Wi-Fi Standard check of G, N, AC
Basic connectivity test
Advanced connectivity/traffic test